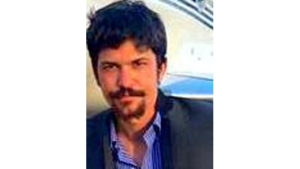 Alki David's business partner who was arrested on Sunday has officially been charged with a number of offences, reportedly arising out of the fallout at a meeting with Prime Minister Dr. Timothy Harris.
According to police, Charles Edwards also known as "Chase Ergen" of Colorado, was formally charged with three offences on May 15, the use of Threatening Language, Resisting Arrest and Battery on Police. Police confirmed the offences took place at the Park Hyatt, St. Kitts.
The heir to the Dish Network fortune has been in police custody since his arrest and remains detained pending a bail hearing.
Edwards reportedly goes by several names, and according to an October 2013 article on www.groundreport.com Charles-Edward-Krasny-Ergen "changed his name to Charles Edwards in the country of St Kitts and Nevis."
Edwards arrived in the federation on May 7 aboard a private jet along SwissX Labs founder Alki David and seven other individuals.
During a press conference to discuss their proposed cannabis venture in St. Kitts, David alleged that he held discussion with Prime Minister Harris at the hotel and when talks broke down because he "was being asked to do something he didn't want to do", Edwards was picked up the discussions however was allegedly grabbed by the Prime Minister's security personnel and arrested for drugs.
Unlike David, Edwards had not been charged for the over 500 hemp clone plants, hemp seeds and Swissx CBD oil products they brought in on the flight as part of their new venture.
David declared that his legal team is preparing to sue Prime Minister Harris over the arrests.