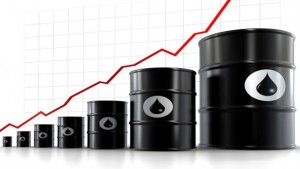 Motorists in Antigua and Barbuda are paying on average 30 per cent more for fuel than any other Organisation of Eastern Caribbean States (OECS) member country, research from our news desk has found.
The information was compiled using official government sources in the six independent member states and double checked by colleague journalists the in their respective countries.
Locally, it costs drivers EC $13.50 per gallon for gasoline and EC $13.20 per gallon for diesel. On average, that's about 31 per cent more than what residents in Dominica, the OECS state with the cheapest gas prices are paying.
In Dominica, the cost is $10.28 and $10.01for a gallon of gasoline and diesel, respectively.
Dominica has had three consecutive decreases since the price began falling on the Global Market in October 2014. Authorities in Roseau review their prices every three months although locally there has only been one review, which resulted in the current prices since February 2.
Meantime, St Kitts and Nevis has the second highest prices for petroleum products in the OECS; they are paying $11.89 for gas and, for diesel, $11.72.
Grenadians are also paying $11.04 per gallon at the pumps for gas, and $10.99 for diesel. Authorities there last reviewed prices on February 18th, 2015.
In St Vincent and the Grenadines, the sixth gasoline price reduction was recorded in as many months on Monday making the price at the pump, $10.56. The price of diesel has also been reduced for third consecutive month In St Vincent and now stands at $10.13 per gallon.
"The price reductions are in line with the government's three-month rolling average which reflects the price paid for fuel on the regional market," a St Vincent government statement said.
As of March 2, St Lucians are paying $11.51 for gasoline and $10.69 for diesel with a further review expected in three weeks.
The prices dropped in all OECS countries but Antigua & Barbuda became the last country to implement the smallest cost reduction at the pump, despite still very low fuel prices on the global market.
Authorities have not said whether or when they plan to reduce their existing rate in line with what other member states are doing.
The price for a barrel of oil on the international market is still relatively low at about US $44 dollars a barrel.