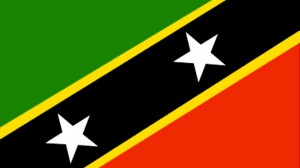 The St Kitts and Nevis Chamber of Industry and Commerce (SKNCIC) has called on citizens to come forward and assist police with their investigation into crimes in the country.
In a statement, SKNCIC said it is alarmed by the upsurge in robberies in St Kitts and Nevis. On August 12, armed men stormed the Rams Supermarket locations in Camps and Bird Rock and robbed the store of money and other valuables.
SKNCIC said: "Cooperation from the community is crucial in ensuring that these criminals are swiftly brought to justice and reducing the incidence of such criminal activity."
"The SKNCIC believes that swift action and the full cooperation of the public will help to maintain the peace and prosperity of St Kitts and Nevis. By working together as a united community, we can ensure that our businesses and citizens are protected from criminal activities."
The chamber recently met with representatives of the Royal St Christopher and Nevis Police Force to discuss ways both agencies can work together to fight crime.
"Both parties have pledged to form a closer working relationship to look at and ways to mitigate the spread and impact of crime in our communities. The SKNCIC recognises the importance of maintaining a safe and secure environment for businesses to operate effectively, contribute to the local economy, and provide essential goods and services to the community," the chamber stated.