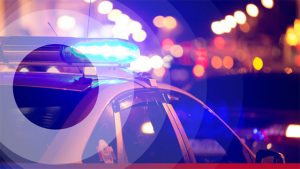 Two suspected drug traffickers were killed early Sunday in a shootout with federal agents off Puerto Rico's northeast coast, officials said.
The incident occurred shortly after midnight, when authorities detected a suspicious boat at sea and a chase ensued, Jeffrey Quiñones, spokesman for U.S. Customs and Border Protection, told The Associated Press.
The chase ended when the suspected drug traffickers shot at the federal agents, who returned fire, Quiñones said. Two of the six suspects aboard were killed and the remaining four were arrested, he said. No federal agent was injured.
Quiñones said drugs were found aboard the boat and in the water, but no further details were immediately available.
The nationalities of the suspects had not been confirmed, he said.
The deadly chase comes two months after a U.S. Customs and Border Protection agent and a suspected drug smuggler died in a shootout off Puerto Rico's southwest coast. Two other agents were injured and hospitalized in that incident.
The FBI is investigating the latest deadly shootout. A spokeswoman did not immediately return a message for comment.
Puerto Rico is a popular transit point for drugs coming out of South America. Agents seized $26 million worth of cocaine in October near the island of Vieques and a cargo worth $9 million aboard a boat in December during a routine cargo inspection in the capital of San Juan.