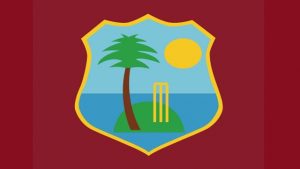 PORT OF SPAIN, Trinidad and Tobago (AFP) — Officials remained tight-lipped yesterday even as condemnation rained down on administrators deemed responsible for the fiasco of a waterlogged outfield that has ruined the fourth and final Test between the West Indies and India.
Only 22 overs were bowled before lunch on the first day of the match at the Queen's Park Oval in Trinidad, with the West Indies reaching 62 for two after choosing to bat first.
Not a single ball has been bowled since, due almost entirely to areas of the field being completely saturated from the heavy rains of Thursday afternoon, which initially interrupted play.
Umpires Nigel Llong and Rod Tucker, following a brief inspection of the ground and in consultation with West Indies and India team officials, abandoned play for the third-consecutive day yesterday less than an hour after the scheduled start.
Even if there is the chance of play on the scheduled final day today — and this remains a remote possibility — the match is already doomed to a draw, which would give India the series 2-0, but also means they will lose their number one Test ranking to Pakistan.
India needed to win the series 3-0 to stay at number one as Pakistan's 2-2 series draw in England meant they had earned enough points from that campaign to displace their arch-rivals from the top position.
The umpires, match referee Ranjan Madugalle and officials of the West Indies Cricket Board and the Queen's Park Cricket Club, have so far avoided commenting on the embarrassing situation.
However, the West Indies Cricket Board's regional curator, Kent Crafton, acknowledged that hosting international cricket at the venue was always going to be a challenge.
"We have been having rain constantly for the past few weeks, so any additional rain would not have helped the situation," he explained to local media on Saturday.