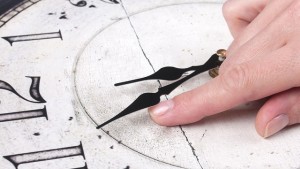 CARACAS, Venezuela, Tuesday May 3, 2016 -Venezuelans lost half-an-hour of sleep on Sunday when their clocks moved forward to conserve energy as the country grapples with a severe electricity shortage. When President Nicolas Maduro announced the time change, Science and Technology Minister Jorge Arreaza said the night-time use of lighting and air conditioning was a huge drain on the national power grid. The time change means there is a half an hour more daylight in the evening when energy consumption peaks, itv reported.
The move reverses the original time change made by late President Hugo Chavez so that children could wake up for school in daylight. The time change was ordered by Maduro as one of a number of measures he is implementing to try to deal with a severe economic and energy crisis, BBC News reported. The government has already ordered rolling blackouts and reduced the work week for public sector workers to just two days. Caracas has also ordered shopping malls to open only half-time and generate their own electricity, and schools to close on Fridays.
Maduro blames the energy crisis on a severe drought, which he says has drained the country's hydroelectric dams and its capacity to generate power. His critics say the crisis is due to mismanagement of the energy sector. Oil-rich Venezuela is mired in a deep economic crisis largely caused by a drop in global oil prices. The country is staggering under the burden of widespread shortages of basic goods like toilet paper and staple foods. Maduro claims that the situation has been caused by an "economic war" against his socialist government waged by the country's business elite and the United States. Meanwhile, the opposition in Congress, which took over the legislature in December, has accused Maduro and his government of economic mismanagement and incompetence.
They have pledged to drive him out of office and are gathering the signatures needed to organise a referendum to remove him. By Saturday they said they had collected nearly two million signatures, representing 10 times the amount required by the country's electoral board. Provided the board verifies the signatures, the government's opponents will then have to collect four million more – to total 20 percent of voters – for the board to organise a referendum vote.