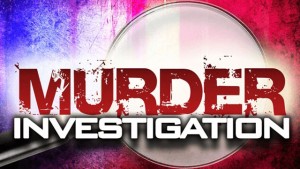 The three men who allegedly stabbed Shayne James to death in the presence of his mother, last Thursday, have been charged with murder.
The accused are Dane "Blinga" Hart of Sea View Farm, Lenroy "Ramone" Black of New Street, and Ryan "Chargie" Samuels of Liberta.
The men are expected to appear in court today, before a magistrate who would not be able to grant them bail, given the nature of the offence.
It means, therefore, that the trio will be remanded to Her Majesty's Prison, at least until they can obtain bail from the High Court.
At about 2 pm Thursday, the deceased, James, and his mother were standing on Seaview Farm main road waiting for a bus to go to work, when he was attacked.
Police said witnesses reported that three men, armed with sharp objects, jumped out of a white Hyundai Accent motorcar and repeatedly cut and stabbed James.
His mother tried to intervene to stop the attack, but according to her husband, Victor James, she could not keep up with the men and her son as he ran for his life.
Twenty-eight-year-old James was cornered near a neighbour's house, where the stabbing continued.
Emergency Medical Services later arrived and transported him to hospital where he died the same afternoon.
The police said they recovered the vehicle that was used in the incident along with a knife that was found on the scene.
Hours after the homicide, the police named the men in a statement and said they were wanted for questioning for the crime.
On Friday, at different times during the day, each of the suspects turned himself in, accompanied by an attorney.
James, a father of a three-year-old girl, was the third person killed so far this year.
The other victims are 18-year-old Devon Daniel, who was beaten until his spinal cord broke and then strangled to death. His body was found floating in the Lightfoot Pond on March 24. He had been missing for three days prior to the discovery. Police yesterday said they had no leads on who committed the crime or the motive.
The second victim was football coach Urcil "Sheik" Martin, who was chopped to death in his Parham home on Labour Day, May 4. Elton "Chalice" Charles of Parham was charged with murder after turning himself in. He is currently on remand at the prison and is required to return to court on June 29 for his committal hearing.