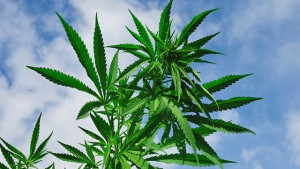 A Caribbean country is pushing ahead with a medical marijuana unit while another says it will look at loosening the laws on the drug.
Jamaica seems to be following the lead of Canada and many US states in pursuing legal growth of the medical marijuana sector.
Jamaica's Minister of Health Dr. Christopher Tufton recently established a Medicinal Cannabis Unit in the country to facilitate the medical marijuana industry's development in Jamaica.
Tufton made the disclosure last week in a ministry paper tabled by the minister in Parliament. To date he said, the MCU has registered approximately 61 medicinal cannabis products, manufactured locally and overseas.
Permits for locally manufactured marijuana products must be obtained from the Cannabis Licensing Authority (CLA) and the Pharmacy Council. Without the permits, companies supplying registered products have no choice but to import these for local distribution.
Though not mandatory, the ministry strongly recommends training in the area of medicinal cannabis for all persons involved in providing these products for patients. Training can be done locally, overseas, face-to-face or online.
British Virgin Islands
Meanwhile, in the British Virgin Islands, Premier Dr. D Orlando Smith said the marijuana laws could possibly become relaxed.
Currently, possession and distribution of marijuana of any quantity are illegal in the territory. But while speaking with journalists at a media conference last week, Dr. Smith said his government is reviewing those laws.
He said his government's review will look at the medical use of marijuana and producing it for that particular purpose
The Premier's statements come ahead of the territory's first marijuana and hemp festival on the island of Jost Van Dyke next month.