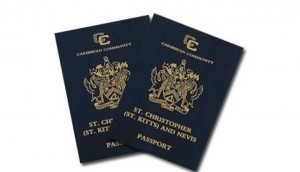 The government of India is reportedly attempting to have the government of St. Kitts and Nevis revoke the SKN passport of diamond merchant Jatin Mehta, an India national wanted in that country in a billion-dollar bank fraud case.
According to a recent report in India's millennium.com, "The Indian Government is set to approach the government of St. Kitts and Nevis for cancellation of the fugitive's passport. Jatin Mehta along with his wife Sonia Mehta are understood to have taken citizenship of St. Kitts under an investment program way back in 2014. Jatin Mehta along with his wife have been charge sheeted by India's federal police, the Central Bureau of Investigation, in mid-2018, almost 4 years after the $ 1 billion default."
Media reports out of that country state the Mehtas fled India since 2013 and were allegedly hiding out in the Caribbean.
Further reports indicate that India's Central Bureau of Investigation is pushing to have Interpol expedite India's "red notice" requests against the high profile fugitives. The RNRs are said to have been pending for months.
An Interpol Red Notice is the closest instrument to an international arrest warrant in use today. Interpol, the International Criminal Police Organization, circulates notices to member countries listing persons who are wanted for extradition.
The names of persons listed in the notices are placed on lookout lists. When a person whose name is listed comes to the attention of the police abroad, the country that sought the listing is notified through Interpol and can request either a provisional arrest if there is urgency or can file a formal request for extradition.
Just in March however, St. Kitts and Nevis Citizenship By Investment Unit issued a statement reassuring economic citizens that "their citizenship cannot be cancelled or revoked except only in the most exceptional circumstances".
As at press time Prime Minister Dr. Timothy Harris, responsible for National Security and Finance, could not be reached for response on whether or not the Indian government has reached out regarding the fugitive Mehtas.