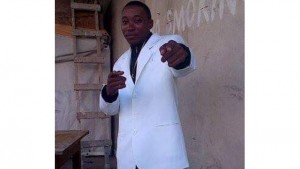 The federation has recorded another murder. A former member of the St. Kitts-Nevis Defense Force has become the latest victim of gun violence.
Everette 'Roach' Battice of Keys Village was reportedly shot multiple times to the body shortly after 3:00 p.m. on Monday in Cunningham Village in the vicinity of St. Mary's Park, Lower Cayon.
It has been reported that residents heard about five shots fired. Residents say after investigation they saw a young man on the ground holding onto his chest.
The police quickly arrived on the scene and investigations are on going.
It has been reported that while Battice was at home, he received a telephone call and had told his mother that he was going to Cayon.
Everette 'Roach' Battice's death has taken the total murders committed in the twin-island Federation for the year to 16, 11 on St. Kitts and five on Nevis.
The Police is urging anyone who has information that can lead to the perpetrator(s) being brought to justice is asked to contact the Violent Crime Unit at 467-1886, 467-1887, the nearest police station or Crime Stoppers at 1-800-8477 (TIPS).