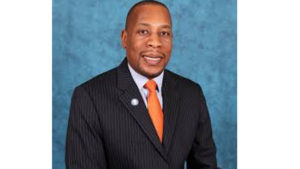 The Eastern Caribbean Central Bank is reporting a net profit of $32.7 million, more than tripling the result of the previous financial year.
On Friday the ECCB released its Annual Report and Statement of Accounts for the financial year ended 31 March 2019, revealing a third consecutive year of profit, which exceeds last year's profit by $21.9 million or 204 per cent.
There was a slight increase in Total assets amounting to just over $5.16 billion EC dollars, and a small decrease in total liabilities to the tune of $4.87 billion.
Operating income increased from $83.9 million in the previous year to $108.2 in 2019. Wile operating expenses increased, so did operating profit, moving from $9.3 million to $30.9 million.
Governor of the ECCB, Timothy Antoine said the Currency Union achieved a significant improvement in its growth performance relative to the previous year, as post-hurricane recovery and reconstruction efforts continued apace. Real growth in the ECCU is estimated to have been 3.3 per cent in 2018, compared with 1.4 per cent in 2017. He said while the performance is encouraging, the Bank recognizes that it still falls short of the 5 per cent long-term growth target that is required to help accomplish socio-economic transformation of member countries.
He went on to recognize the progress being made by member governments towards the debt target of 60 per cent of GDP by 2030. As at the end of 2018, the ECCU Debt-to-GDP ratio stood at 67.9 per cent, the lowest it has been since 2000, when it was last below the 70 per cent mark.
Governor Antoine said looking ahead, the ECCU growth for 2019 and 2020 is projected to be around 3.5 per cent, and attaining the 5 per cent growth goal requires faster progress on several structural reforms including, improving the business environment, modernizing payments system, developing 21st century skills, more flexible labour markets and increased use of renewables in the energy mix.
He said the new financial year 2019/2020 will see the bank forging ahead with ongoing and new initiatives under the Strategic Plan including the pursuit of monetary stability; maintaining high levels of foreign reserves; enhancing security and durability of EC notes through the issue of polymer notes; licencing a credit bureau operator for the Eastern Caribbean Currency Union; and implementing the Digital Currency Pilot Project.
THE ECCB Governor said though the task of socio-economic transformation may, at times, seem daunting and the bank's agenda never-ending, the ECCB is energized and will press forward toward even greater progress in financial year 2019/2020.