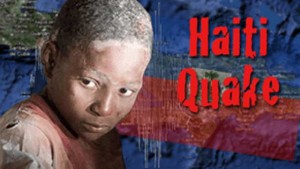 LONDON, CMC – The London-based human rights watchdog, Amnesty International, says five years on from a devastating earthquake in Haiti, tens of thousands of people remain homeless and desperate.
In a report on Thursday, Amnesty International attributed these to "government policy failures" and forced evictions, adding that, "short-term solutions have failed many who lost everything in the disaster."
In the report – "15 Minutes to Leave' – Denial of the Right to Adequate Housing in Post-quake Haiti", Amnesty International documents "worrying cases of people being forcibly evicted from temporary, make-shift camps."
The report also explores how the influx of development aid that came in the wake of the disaster failed to be transformed into long-term, secure housing solutions.
"Many people who lost everything in the 2010 earthquake have faced renewed hardship as they are thrown out of their shelters and makeshift camps. Others face homelessness and destitution in the long-term as financial support programmes from international donors begin to dry up," said Chiara Liguori, Caribbean Researcher at Amnesty International.
"Five years ago, the eyes of the world were on Haiti after the devastating earthquake tore lives apart and left more than 2 million people homeless," she added. "Sadly, since then the world's interest has waned while tens of thousands of people remain destitute and homeless."
According to the latest data, 123 camps for internally displaced people (IDPs) remain open in Haiti, housing 85,432 people.
But while the number of those in camps has reduced significantly since 2010, more than 22,000 households are still without adequate housing, Amnesty International said.
It said conditions in many IDP camps are "dire," stating that a third of all those living in camps do not have access to a latrine. On average 82 people share one toilet, Amnesty International said.
It said forced evictions from camps are a "serious and ongoing problem."
More than 60,000 people have been forcibly evicted from their shelters in makeshift camps since 2010, Amnesty International said.
It said one of the worst affected areas is the large informal settlement of Canaan, in the northern outskirts of the capital.
In the wake of the disaster, Amnesty International noted that money and humanitarian aid poured into the country.
It said some went to setting up rental subsidies programmes, which support IDPs to rent accommodation for one year.
However, while these programmes have significantly reduced the number of IDP camps, Amnesty International said they cannot be regarded as a long-term and durable solution.