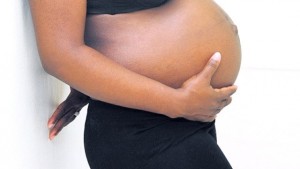 KINGSTON, Jamaica, Tuesday October 27, 2015 – Executive Director of the Women's Centre of Jamaica Foundation (WCJF) Dr. Zoe Simpson says the rate of teenage pregnancy in Jamaica is trending down, as a result of several interventions by Government.
She said the adolescent pregnancy rate in 1978 was approximately 31-32 per cent, compared to 18 per cent in 2008, following a research done by the Centre, adding that the rate of adolescent pregnancy is trending down, based on the WCJF's recruitment patterns.
"About five years ago we had about 1,500 girls registered in the programme across the island. After that we had 1,402, then 1,400, and then 1,376. Our last count was 1,288. We do not see all the girls . . . but then we also keep a tab on the girls who do not access the programme and we are really recognizing that the numbers are trending down," she said.
"We really don't want to see the girls pregnant, so we are happy to see the numbers trending down, but there is a lot more work to be done," she added.
Dr. Simpson also disclosed that girls are getting pregnant at a later age – between 16 years and 17 years, when they are out of secondary school – and the second pregnancy rate among girls who participate in the Centre's programme has remained below two per cent.
"The girls who come to the women's centre are less likely to have repeat pregnancies as against those girls who do not come. That's the reason why we encourage girls to come to this programme of intervention," she said.
The WCJF was established in 1978 in response to the high level of adolescent pregnancies in the country at the time. It provides continuing education for adolescent mothers and the return of school age mothers to school.
The executive director said the girls are equipped with skills "to be able to navigate the other issues that confront them, even beyond this pregnancy."
"So, we help them to recognize that they must get up. We will walk beside them and we encourage the parents to do the same and we encourage the wider society to do the same," Dr. Simpson said, adding that the majority of the girls go back to school to complete their education.