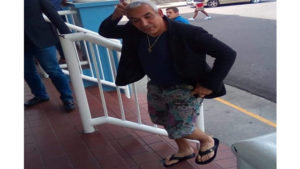 Alki David, the Greek billionaire heir looking to invest in cannabis production in St. Kitts is back in police custody.
David was last Thursday hit with three drug offences over the cannabis plants he brought into St. Kitts in a private jet on May 7 and was bailed for $30,000 cash to be paid forthwith, $50,000 with two sureties, was ordered to surrender all travel documents and had to report to police daily.
He returned to court on Tuesday and Freedom FM has learned that the magistrate revoked his bail, setting new conditions. The new terms of bail are $300,000 cash to be paid forthwith and $300,000 with two sureties. David was not required to hand over his travel documents and is not required to report to police.
David is being represented locally by attorney Jason Hamilton.