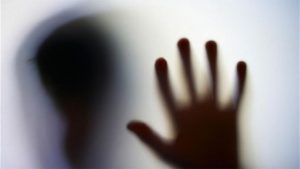 Trigger Warning: The following article contains information of a sensitive nature. Details include that of indecent assault of a child. The contents of this article could be upsetting or trigger negative memories.
The son of a prominent pastor will re-appear in court in St Vincent and the Grenadines on September 18 this year, after he pleaded not guilty to a charge that he indecently assaulted a 13-year-old girl by having her perform fellatio on him.
The man, who is in his early 40s, appeared before the Family Court where matters are held in camera because of the sensitive nature of the cases and to protect the alleged victims.
Following his arraignment, the accused man exited the court in the company of his father, a prominent preacher and radio and television evangelist.
Reports are that the complainant alleged that the accused committed the crime during Sunday morning worship service last Sunday, May 7.
In St Vincent and the Grenadines, a person convicted of indecent assault of a child under the age of 13 faces a maximum penalty of five years imprisonment.