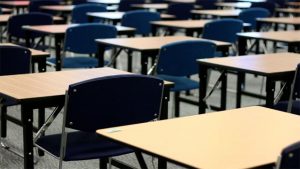 Grade six students from across St Vincent and the Grenadines will take the final component of the Caribbean Primary Examination Assessment (CPEA) on May 4 and 5.
The Ministry of Education says 1,702 students comprising of 846 males and 856 females will sit the exam at 18 centres nationwide.
The final component of the CPEA comprises multiple choice papers in four subject areas: Mathematics, Social Studies, Language Arts and Science.
On day one, students will sit Mathematics and Social Studies and on day two, Language Arts and Science. Each paper consists of 50 items and the students will have one hour and 15 minutes per paper.
The final exam accounts for 60 per cent of the students' overall score and the School-Based Assessments, which form the internal component, accounts for 40 per cent of the students' final score.
The results are expected to be released by CXC in June, allowing sufficient time for the Ministry of Education to conduct its secondary school placement exercise for the new academic year (2023/2024).