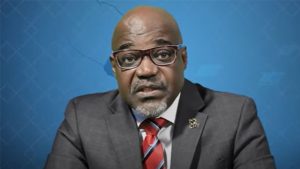 St Kitts and Nevis is implementing a series of reforms to ensure its Citizenship By Investment (CBI) program remains one of the best regulated and attractive to persons seeking a second passport.
In an address, yesterday, the recently appointed Head of St Kitts and Nevis' Citizenship by Investment Unit (CIU), Michael Martin, highlighted that reforms set to come into effect in the New Year would ensure that the CBI operates under its three fundamental pillars of sustainability, good governance, and pragmatism.
Effective January 1, 2023, a CBI Board of Governors will be appointed and members "will be responsible for high-level supervisory matters such as providing general oversight of the operations of the Unit."
Martin said the board would advise the Minister with responsibility for immigration on policy as well as review all investment proposals and assess the compatibility of potential CBI projects with national laws and local, regional and international standards.
The Board will also investigate complaints and ensure application processing is completed within the advertised periods.
Martin heads the committee and it will consist of a senior officer from the Unit and a civil servant assigned by the Minister to act as Secretary.
The Sustainable Growth Fund (SGF) will also be preserved.
An SGF Limited Time Offer will run from 1 January 2023 – 30 June 2023 where a contribution of at least US$125,000 can result in you becoming a citizen in as little as 60 days.
Prospective investors can also make a contribution towards a public good project or purchase real estate in approved developments.