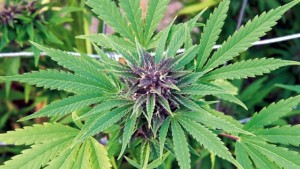 BRIDGETOWN, Barbados, Tuesday January 26, 2016 – St Vincent and the Grenadines Prime Minister Dr Ralph Gonsalves has warned that the region could be left behind due to its failure to act cohesively on the issue of marijuana.
He warned that negligence or refusal to move with urgency and good sense could result in outside forces taking advantage of such inaction by imposing "ignoble covenants" on states.
Dr Gonsalves issued the stark warning last night during a lecture at the University of the West Indies (UWI), Cave Hill Campus in Barbados, where he noted that the marijuana business is evolving from illegality to decriminalization, particularly in respect of medical use and small quantities for recreational and religious purposes.
The Vincentian leader, an advocate of a Caribbean Marijuana Commission, urged UWI to take the lead by conducting much needed research.
"I want to see serious research about what is happening in the region, and we need the provision of appropriate policy advice for the general public and policymakers.
If we don't do that with marijuana the people of our Caribbean civilization are likely, on this and other allied matters, to be damned forever," he cautioned.
Additionally, Dr Gonsalves said he was disappointed that no UWI campus has done any useful research on the impact of the banana industry.
Despite its importance and historical contribution to several Caribbean economies, he described it as one of the most environmentally degrading commercial agricultural crops.