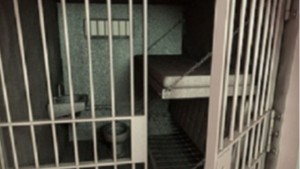 KINGSTON, Jamaica — A St Lucia man was sentenced to 37 years imprisonment after he was found guilty of having unlawful sexual intercourse with three minors.
George Jn Baptiste was sentenced to 20 years imprisonment for unlawful sexual intercourse with a minor aged seven years; seven years imprisonment for gross indecency with a minor aged 10 and five years imprisonment each on two counts of unlawful sexual connection with minor seven and 11 years respectively.
The court was told that the incidents occurred on August 5, 2011 at Maynard Hill in the capital, Castries.
Reports are that one of the children had been left in the care of her grandmother and had gone to the home of the accused to play with the other two girls after lunch.
The defendant, who is a relative of one of the girls, arrived shortly afterwards and asked the children if they wanted ice-cream. He gave one of the girls money to purchase the ice cream and on her return took the children to nearby bushes where he also performed oral sex on two of the children.
Jn Baptiste pleaded guilty to the two counts of unlawful sexual connection and not guilty on the counts of unlawful sexual intercourse with a minor and gross indecency.
His sentences will run concurrently and deductions will be made for time spent awaiting trial.