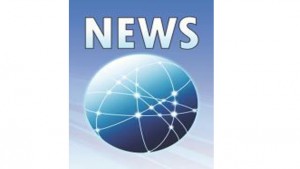 CASTRIES, St Lucia — Saint Lucians go to the polls on Monday in an early general election called three weeks ago by Prime Minister Dr Kenny Anthony, however, as one regional commentator puts it, whichever party forms the next government, they may lose by winning.
According to highly placed sources in the US State Department, the United States is determined to see real progress in addressing the still unresolved human rights abuses in the shape of alleged extra-judicial killings by members of the Royal St Lucia Police Force (RSLPF) that led to suspension of all law enforcement and military aid under the provisions of the so-called Leahy Law.
As reported last week, as a result of the Leahy Law sanctions, Saint Lucia is conspicuous by its absence again this year as the only Caribbean Community (CARICOM) country not participating in Exercise Tradewinds 2016, the annual maritime and internal security and disaster response training exercise that commenced in Grenada on Sunday.
The US will therefore expect to see bona fide prosecutions of those responsible and any future grants, aid or loans to the Saint Lucia government will be subject to enforcement of strict transparency and accountability requirements.
Any failure or delay in addressing these issues will result in even more stringent application of the Leahy Law by the US along with other relevant sanctions. In particular, according US State Department sources, there are currently 21 individuals associated with the ruling St Lucia Labour Party (SLP) and six with the current opposition United Workers Party (UWP) that are subject to having their US visas revoked or otherwise subject to restricted use or travel within the United States.
"If the US is serious about re-engaging the region in general and Saint Lucia in particular in this manner, then both the SLP and the UWP could become irrelevant and essentially the mythical emperor with no clothes," said Caribbean News Now op-ed contributor, Melanius Alphonse.
"In that case, both political parties have lost before the results are known and, ironically, the only winner is likely to be the outgoing member of parliament for Castries Central, Richard Frederick, who is not contesting Monday's election and is therefore likely to be best placed going forward to pursue his political ambitions, if he so chooses," he added.
In a national address on Sunday night, Anthony said the choice in this general election is clear. "There are two options in front of us. There are two roads we can travel. The good thing is we know where each of these roads leads us," he said.
"This was a surprisingly prescient remark by Prime Minister Anthony," Alphonse noted, "As pointed out, in my opinion each road leads to the same unfortunate place for both parties."