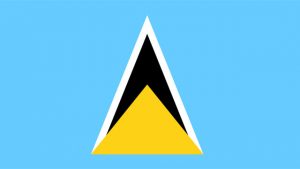 CASTRIES, St Lucia (CMC) — St Lucia's former Consul General in Canada Stephen Julien was sworn in as attorney general yesterday morning to replace Kim St Rose who demitted office on October 14.
The ceremony for Julien, who is also a former magistrate, was held at Government House.
"I have a tremendous amount of respect for him," Prime Minister Allen Chastanet said of the new appointee during a television interview late Wednesday.
Chastanet asserted that he was very excited about the amount of support that the government will be giving to Julien and disclosed that one of the most successful Attorneys General in the United Kingdom has agreed to mentor the new Attorney General.
Chastanet said Julien who was appointed via the Public Service Commission has the energy, vision and passion to make a big change in the office of the Attorney General here.
The former attorney general, Kim St Rose, who was appointed under the former St Lucia Labour Party (SLP) administration, was directly involved as attorney general in two court cases that involved Allen Chastanet before he became prime minister.
She became a part of Chastanet's cabinet by default after his then opposition United Workers Party (UWP) won the June 6 general elections by a margin of 11 seats to six. Kim St Rose was on contract until 2018.
However, the fact that she was a legal claimant against Chastanet while sitting in his Cabinet made the government uncomfortable with the situation.
Just last month the Prime Minister had announced at a news conference that finding a win-win situation regarding the Kim St Rose situation was a priority.
In his address on Wednesday, Chastanet said St Rose has agreed to become a Special Advisor to the prime minister dealing especially with constitutional review.
"I am grateful to Kim St Rose – we spent a lot of time discussing and negotiating," the prime minister stated.
He expressed the hope of meeting soon with the opposition to identify points of agreement on the report of the Constitutional Review Commission so that appropriate legislation can be brought before parliament.
"A constitutional review requires two-thirds majority so I have to do it in conjunction with the opposition," Chastanet explained.