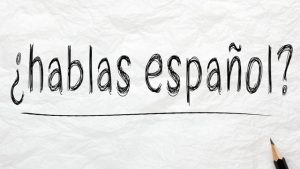 St Kitts and Nevis is set to make major changes to the school curriculum when classes resume in September.
Education Minister Dr Geoffrey Hanley revealed at the recent Boys of Excellence Awards Ceremony that the first phase of the new education program would see Spanish introduced as a subject in preschool.
Currently, students begin learning Spanish in their second year of public high school.
The expansion of social clubs in schools is also planned to complement The Explorer's Group, Boys' Brigade and others.
"I am a Boy Scout," said Hanley, adding that he still is actively involved and will host a camp in mid-July. "These groups are important for shaping and moulding the lives of our young people. In these clubs, that is where you establish discipline. Here is where you get to find out your true self, and with the training, they position you [for success]."
Prime Minister and Minister of National Security, Terrance Drew, also attended the awards ceremony and noted that opportunities for young men to join the St Kitts and Nevis Cadet Corps will be readily available.
"If a boy thinks that he wants to go up into the mountains and do all of these types of things that the Cadets do, we are offering the Cadets to our young boys as well. We are going to expand it and make it much larger," the prime minister stated.