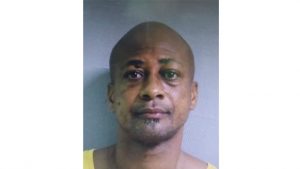 Viewers of St Kitts and Nevis media personality Devin "Buckie Got It" Richardson's Facebook livestream on Saturday got a show they weren't expecting as he was arrested by police during the broadcast.
In a clip, which has gone viral on social media, a police officer approached Richardson, as he was streaming a street party, and told him: "There is a warrant of arrest in existence for you."
He replied: "For what?"
Richardson thought the incident was a prank and began laughing, however, the cop responded: "No, this is not a joke".
He again inquired what the warrant was about to which the cop replied: "Let's go down to the station and you will know".
After a brief exchange, the cop informed Richardson that there was a warrant of arrest for him on the charge of preventing the course of justice.
Richardson was taken to the Basseterre Police Station where he was formally charged on eight warrants.
Police alleged the crime, which Richardson allegedly committed, between October 6th and 16th, 2023.