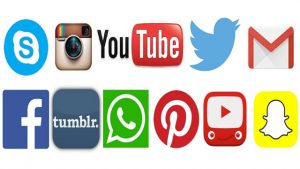 After years of treating President Donald Trump's inflammatory rhetoric with a light touch, Facebook and Instagram are silencing his social media accounts for the rest of his presidency. The move, which many called long overdue following Wednesday's deadly insurrection at the US Capitol, is also a reminder of the enormous power that social media platforms can wield when they choose.
Facebook and Instagram said Thursday they will bar Trump from posting at least until the inauguration of President-elect Joe Biden. Twitter said Thursday that it's still evaluating whether to lift or extend what started as a 12-hour lockdown of Trump's account.
It remains unclear how the platforms will handle Trump once he leaves office and is no longer shielded from enforcement of most rules by his status as a world leader. And some critics saw the moves as cynical efforts by the companies to position themselves for a post-Trump future.
"Mark Zuckerberg is enacting this temporary suspension not to protect our democracy but rather to protect Facebook's power and profits," Rashad Robinson of Color of Change, a group that has pushed tech companies to do more to rein in hate speech, said in an e-mailed statement. "Now that a Democratic majority in the Senate is set, it's suddenly convenient for Facebook to suspend Trump."
In announcing the unprecedented move, Facebook founder Mark Zuckerberg said the risk of allowing Trump to use the platform is too great following the president's incitement of a mob on Wednesday. Zuckerberg said Trump's account will be locked "for at least the next two weeks" and possibly indefinitely.
"The shocking events of the last 24 hours clearly demonstrate that President Donald Trump intends to use his remaining time in office to undermine the peaceful and lawful transition of power to his elected successor, Joe Biden," Zuckerberg wrote.
Trump has repeatedly harnessed the power of social media to spread falsehoods about election integrity and the results of the presidential race. Platforms like Facebook have occasionally labelled or even removed some of his posts, but the overall response has failed to satisfy a growing number of critics who say the platforms have enabled the spread of dangerous misinformation.
In light of Wednesday's riot, however, Zuckerberg said a more aggressive approach is needed. "The current context is now fundamentally different, involving use of our platform to incite violent insurrection against a democratically elected government," he wrote.
Instagram, which is owned by Facebook, will also block Trump's ability to post on its platform. YouTube, owned by Google, also announced more general changes that will penalise accounts spreading misinformation about voter fraud in the 2020 election, with repeat offenders facing permanent removal from the platform.