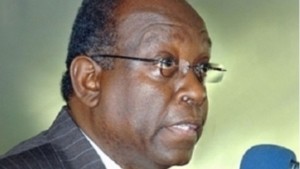 KINGSTON, Jamaica – Opposition spokesman on national security, Derrick Smith says that the alarming rate of murders and other major crimes currently affecting the country demands the full and immediate attention of the Government.
Smith said that he was sure that most Jamaicans would join him in condemning the shocking execution of four people, including three schoolboys in the Monymusk Housing Scheme in Clarendon on Wednesday, as chilling and alarming.
He noted that already, more than 320 people have been murdered in approximately 106 days, which, he said, was the highest year-to-date figure in the last five years. He also pointed out that a high percentage of the violence continues to be aimed at children.
Smith told OBSERVER ONLINE yesterday afternoon that in the context of Minister of National Security Peter Bunting's assurance in Parliament in January, that there was no need to be "unduly alarmed at this time", murders have continued to average more than three per day since, and he has now become "unduly concerned".
"I am unduly concerned that there has been no reduction in the three murders per day figure, which raised an alarm across the country leading to the minister's assurance at the end of January," Smith said.
"And I am also unduly concerned that despite the failure to bring the situation under control, the Government seems unduly relaxed and unperturbed by the bloody record that 2015 is creating," he added.
"We have already reached the stage where major crimes, including murder, is at an alarming rate, and somebody needs to give the people some assurance about what is being done to contain it, and whether the security forces are being provided with the necessary resources to handle it," Smith said.