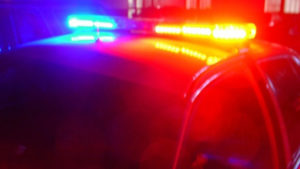 The Royal St Christopher and Nevis Police Force (RSCNPF) urged citizens to be "vigilant and proactive" to prevent themselves from becoming a victim of crime.
RSCNPF commented in a statement as it attempted to assure islanders that police officers are doing all in their power to address the uptake in robberies.
"We continue to implore citizens and businesses to be vigilant and proactive in safeguarding their well-being and assets. Specifically, we direct our advice towards business proprietors, encouraging them to assess and bolster their existing security protocols, and where applicable, to implement cash-handling procedures that prioritise employee safety. For those lacking reliable security measures, we strongly recommend reconsideration as the protection of employees and assets is of paramount importance," RSCNPF said.
"Among the recommended security measures are the implementation of burglar alarm systems and closed circuit television set-ups. These offer a robust layer of security that applies equally to both commercial establishments and residential properties. Equally vital is the presence of ample and functional lighting both inside and around the premises. Such lighting not only enhances visibility, but also serves as an effective deterrent against criminal activities during business hours, and throughout the night for residences."
RSCNPF said it had increased manpower and investigative capacity to investigate the robberies and bring perpetrators to justice.
Police are currently investigating two robberies that occurred on August 12th at the Ram's Supermarket locations at Camps and Bird Rock.
Preliminary investigations indicate that four armed bandits entered the Camps location at around 6:30 pm and robbed four cashier stations and the vault of a large sum of money before fleeing the scene in a waiting car.
Just over an hour later, gunmen stormed the Ram's Supermarket at Bird Rock. The assailants also stole a large sum of cash from the cashiers and the vault before making their getaway.
Police have called on islanders to assist with their investigations into criminal activity.