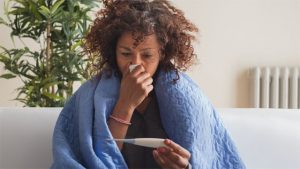 Minister of Public Health for Sint Maarten Omar Ottley says the island has a noticeable increase in severe viral infections and is advising the public to be cautious.
"Your health is our priority and acting immediately can be the difference between a mild and severe flu. I am urging anyone experiencing severe flu symptoms to contact your GP immediately," said Minister Ottley.
The "flu" / "common cold" Influenza viral infection is a contagious respiratory-borne illness by the viral family of Influenza A.
Symptoms of the flu include fever, headaches, fatigue, sore throat, dry or productive cough, muscle and body aches