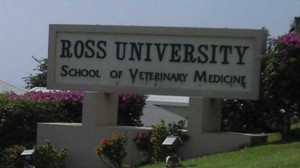 Nationals of St. Kitts-Nevis expressed their outrage on Freedom FM's Issues on Tuesday over the appearance of a Ross University student at a Halloween Party on the Frigate Bay strip, who came dressed in a costume depicting the Klu Klux Klan (KKK). The KKK is a symbol of hate, discrimination, inequality and murder worldwide,, and the group is best known for its deep racism, especially during the civil rights era, when black men were lynched for no reason other than their skin colour. They are also known to burn crosses, churches, bombing and mayhem in black communities.
Freedom FM contacted Ms. Jodi Peeler Assistant Dean for External Relations and Communications at Ross University who confirmed the incident and told Freedom FM that the student had been disciplined by Ross University. In a statement released on Friday, Peeler said the offending student made a very poor decision and hopes that he learns from his mistake and gets a greater understanding about cultural sensitivity a living in a diverse community.
The statement reads as follows:
"We were made aware by other students of the incident that happened at an off-campus party. The one student's off-campus behavior was clearly offensive. We talked to him about the incident and he issued an apology to students who had expressed concern. He made a very poor decision; our hope is that he learns from his mistake and gains a deeper understanding about cultural sensitivity and living in a diverse community.
Ross University School of Veterinary Medicine does not support any type of behavior that discriminates against a person's age, gender, race, sexual orientation, religion, or social standing. RUSVM has also implemented cultural sensitivity program as part of our student orientation, which is intended to encourage all of us to embrace the many cultures that exist within our school and community."
On Tuesday's Issues, callers expressed shock and indignation over the incident and called on Ross authorities to expel the student(s) responsible for this KKK portrayal .