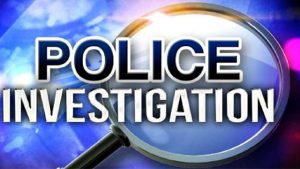 Roman Catholic priest is being questioned by police over allegations that he sexually abused a child.
A statement issued on Monday night by the Roman Catholic Archdiocese of Kingston said the unidentified priest was detained by the police on July 5 following the allegation.
The church said it would be cooperating fully with the relevant authorities on the matter as it acknowledged the implications and seriousness of the case.
In the statement, the church said that the Archbishop "immediately removed the priest from all active pastoral ministry in the diocese," and that it "wishes to express publicly its deep concern for all parties involved in this reported incident".
Media reports said that the priest is accused of committing several sexual offences against a 12-year-old girl in Portmore, St Catherine, a parish, south east of here.
The reports said that the incident reportedly happened last March but was not reported until last month and that the priest was reportedly pointed out by the child during an Identification Parade on Monday.
Meanwhile, a policeman will be sentenced on September 4 after he pleaded guilty of sexually molesting a minor.
Sergeant Christopher Bennett, who is attached to the Kingston Western police division, pleaded guilty to one count of rape committed against a 16 year-old female student on June 17, 2019 when he appeared in court on Monday.
A charge of abduction brought against Sergeant Bennett was dismissed however by the judge following no-case submissions by his attorney