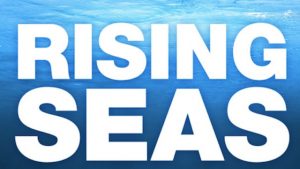 Homeowners, hoteliers and other property owners who have built structures along the coastlines of Antigua and Barbuda will be affected by 2050 because sea levels are projected to rise significantly by then.
Ato Lewis, a senior officer at the Department of Environment, said in an exclusive interview with OBSERVER media that local authorities are aware of this threat that will cause coastal flooding, as was witnessed with the breach of the Codrington lagoon.
Lewis said airports and seaports will not function, "So it's not simply saying the tourism sector is most vulnerable." The multi-million-dollar resorts, which call Antigua and Barbuda home, will suffer damage, according to a CARIBSAVE Partnership study of weather conditions prepared for the UN's Development Programme and the Organization of Eastern Caribbean States (OECS).
This regional climatological research found that Antigua and Barbuda was the second most vulnerable country in terms of land area loss, with a two percent risk of flooding, when compared to 14 other Caribbean countries.
It also indicates that 50 percent of the hotels are at risk as well as 12 percent of the population, which is four times the number of residents of Barbuda. The study also said that the rising sea levels threaten critical wildlife reserves, countless mangroves and the lagoon.
The environmental officer wants residents to consider that many villages and hotels are already located in flood prone areas. Although one meter may seem small to some, he said, it is significant.
"There is going to be more water available to get onto the land to damage people's homes and businesses. Let's consider where the water is currently. Then you add a meter, [which] has a huge volume in terms of area across any beach or any coastal zone, and all that water becomes added potential," Lewis said.
He encourages property owners to "pay attention to the vegetation line and the high-water mark so that you don't build too close to the sea."