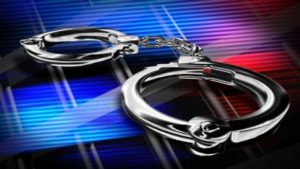 RIO DE JANEIRO, Brazil Brazilian police said Thursday they took two people into custody on suspicion of terrorism offences as part of an operation to ensure security during the Olympic Games in Rio.
Five other people were detained pending charges and two were questioned before being released, the federal police said in a statement. All the suspects are Brazilian. The arrests were part of Operation Hashtag, an investigation into suspected extremists that netted 12 other arrests last month.
Brazilian media reported that Thursday's arrests took place in Sao Paulo.News site G1 said the two people remanded in custody were part of a group along with the suspects caught last month. They are suspected of defending the Islamic State extremist group, though officials said those arrested last month did not have direct links to the jihadists.
Those suspects are accused of plotting violence during the Games via online messages, including on the popular smartphone application WhatsApp. Authorities have deployed 85,000 officers to police the games which run until August 21.