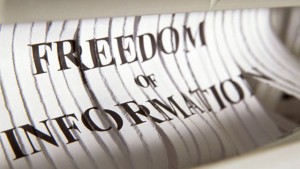 NASSAU, Bahamas, Mar 13, CMC – The Bahamas Press Club 2014 (BPC) has called on the Perry Christie government to enact Freedom of Information Bill which it says will deepen democratic rule on the Caribbean Community (CARICOM) country.
In a statement, the BPC said that it had taken note of recent statements by the Minister of Education, Science and Technology, Jerome Fitzgerald, on the progress of efforts to present a Freedom of Information Bill to Parliament.
"However, while those efforts are commendable, we impress upon the Government the urgency of passing such a bill into law, thereby demonstrating to the Bahamian people a commitment to transparency and accountability," The BPC said.
Earlier this week Fitzgerald said that there is "no date in mind" for the revised version of the Freedom of Information bill to be presented to Cabinet.
Fitzgerald said while he could not specifically say when this would happen, once all details surrounding the bill have been finalised, Cabinet would discuss the "improved version".
He said the original legislation, which was passed by the Hubert Ingraham administration shortly before the 2012 general election but never enacted, has been reviewed and reworked by media professionals and governmental officials. Following ist electoral victory in 2012, the Christie government said the Freedom of Information Act (FOIA) that was passed by the Free National Movement (FNM) needed a lot of revisions.
The BPC quoted Fitzgerald as saying that the Act requires close to 100 amendments and so a committee was formed in 2014 to recommend changes or to produce a new Bill.
"While we are not privy to the work of the committee, and while we commend the Government for putting together such a qualified group, we simply say to the Government and to the committee, "the time has long passed for an Act to allow the public access to information, and it may be prudent to create a new act sooner rather than later, in order to further the growth of a healthy democracy".
The BPC said "we do not believe that it should take another two years to do that" and that insists "that freedom of information and a free press are critical to the preservation and deepening of our democracy".