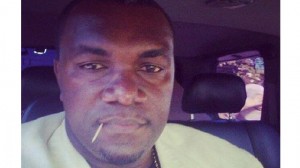 37 year old popular bus driver Kevin " Broadie" Newman of New Road, was shot dead on Saturday night in the Whitegate area, between St. Pauls and Dieppe Bay. It is believed that Broadie was killed by unknown assailant or assailants who entered the bus as passengers.
Broadie was the owner of the bus "Black Beauty", which he drove on a part time basis and in which he lost his life.
According to police reports Broadie was travelling towards St. Pauls from Dieppe Bay sometime after 9:00 pm when the shooting incident took place. Broadie died on the scene reportedly from gunshots wounds to the head. Police are also reporting that one person is in police custody from 1 a.m. Sunday assisting with the investigation.
Kevin "Broadie" Newman's death brings the total homicides to 15 for 2014 and the fourth in one month. Police are appealing to anyone with information to call the Violent Crimes Unit at 467-1887 or Crime Stoppers at 1-800-8477(TIPS).
Freedom FM offers condolences to the bereaved family.