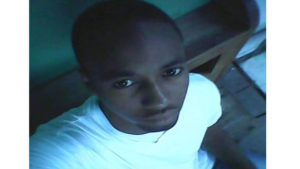 Police disclosed Wednesday that the late Police Constable Antonio Freeman was trapped inside his vehicle which was involved in an accident on October 19 and Fire and Rescue Services Officers had to use the Jaws of Life to cut him free.
Police who are investigating the fatal traffic accident that occurred along the Old Road Bay Road said three other persons were injured in the mashup.
"It involved motor car P1379 which was owned and driven by Police Constable Antonio Freeman of Verchild's, motor pickup PA6999 which is owned by Keithroy Dyer and was being driven by Ahmalie Dyer of Half Way Tree and motor jeep PA4122 which is owned and was being driven by Robert Marsham of Godwin Ghaut," the police statement said.
Police disclosed their preliminary investigations have revealed that Freeman was travelling from Verchild's to Basseterre, Marsham was travelling from Godwin Ghaut to Basseterre and Dyer was travelling from Basseterre to Half Way Tree.
"Freeman was travelling behind a motor omnibus which overtook Marsham. Freeman also overtook Marsham and, while doing so, he collided with Dyer, who was coming from the opposite direction, and with Marsham. Both PA1379 and PA6999 were extensively damaged. Motor jeep PA4122 also received damages," police said.
Freeman after being removed from his mangled vehicle and with the assistance of the Emergency Medical Service personnel was transported to the JNF Hospital where he later succumb to his injuries.
"Three other persons were taken to the hospital – two children were treated and discharged for minor injuries and an adult remains in a stable condition at the hospital," police said.