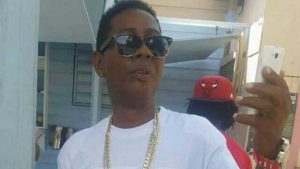 Basseterre, St. Kitts, February 01, 2017 (RSCNPF): Investigators from the Violent Crimes Unit (VCU) are investigating a shooting incident in Newtown that has resulted in the death of one person.
The shooting occurred at shortly after 11.00am on Wednesday (February 01).
Reports are that a Venezuelan national Cash for Gold operator, 39 year old Luis Garcia was shot in his neck during what is being described as an armed robbery.
Investigations revealed the victim was shot by an unknown assailant.
Investigators from the Violent Crimes Unit and the Criminal Investigations Department and technicians from the Forensics Services Unit have canvassed the scene for evidence.
The investigation continues.
The shooting death of Luis Garcia takes the murder count to two in 2017.