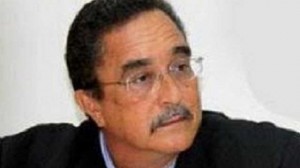 CASTRIES, St.Lucia , Jan. 8, CMC – The opposition United Workers Party (UWP) has accused the government of benefiting from the reduction in the price of gasoline.
In a statement on Wednesday, the UWP said the government is benefiting "handsomely" from the surplus funds earned as a result of the over 50% decline in world crude oil prices over the last six months, while the price at the local pump has remained relatively unchanged.
However, in rebuffing these claims, the Prime Minister's Office said, "Government's revenue does not change and any benefit is absorbed by the petrol retailers".
In response, the Petroleum Dealers Association also weighed in on the issue and denied that its members have benefitted from such an arrangement, saying they only receive $1.05 per gallon as prescribed by Government through the "Distribution and Goods Act" of 2006 which regulates their profit margins under this gas pass-through mechanism.
But the UWP says several questions need to be answered.
"It is clear that this Government does not understand that lower gas prices, as in the United States $EC 5.40 a gallon or St. Kitts at $EC 10.75 a gallon, as compared to $EC 15.80 in Saint Lucia, will provide a major stimulus to our economy and provide urgently needed relief to the well-being of our people.
"Both in the United States and in St. Kitts where gas prices have been reduced on a regular basis, we have seen a boost to their economies as a result," the UWP noted.
The United Workers Party has also urged the government to immediately drop the gas price to $10.75 a gallon or less, ensure that bus fares do not increase at the end of this month and
work with the local electricity company to urgently address the unchanged cost of electricity which should have been reduced given the dramatic drop in world oil prices.