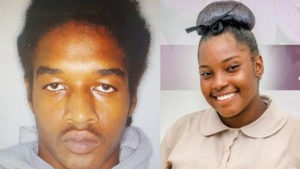 One of the three young men initially charged with the murder of 17-year-old Leanna Napoleon has been sentenced.
The high school student disappeared in May 2017 and five weeks later police, acting on information from someone with knowledge of the girl's demise, located her remains in a shallow grave up a hill in Olivees.
An autopsy determined Leanna died from blunt force trauma to the head.
To the shock and horror of the public, police arrested her brother 19-year-old Brandon Lee Wells, 18-year-old Travien Liddie and 19-year-old Ivan "Chinyman" Phillip and charged them with murder.
At the preliminary inquiry Phillip saw his charge reduced to Accessory After the Fact. The young Shadwell resident pleaded guilty to the charge and was earlier this week sentenced to 5 years and 8 months in prison. He was represented by attorney Jason Hamilton.
At the hearing Justice Trevor Ward QC said at arriving at the sentence he took into consideration the defendant's age, his expression of remorse, that he had no prior convictions, and that other than the circumstances of the case he had no other aggravating factors. Time served since remand was also factored in.
Leanna's brother Brandon and Travien Liddie have opted to plead not guilty to the murder charge. They are scheduled to stand trial in the near future.