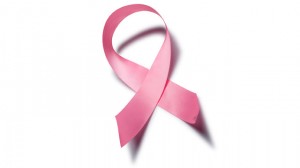 A local oncologist has said there are several factors at play which could be contributing to high cancer rates within the region.
A recent study conducted by the Caribbean Public Health Agency (CARPHA) and the Centre for Disease Control (CDC) in the Unites States have found that the rates of death from breast cancer among other cancers are two to nine times higher in the Caribbean, compared to the US.
Breast cancer, according to the report, the main cause of death among females, accounted for 14 per cent to 30 per cent of cancer deaths, twice as high as in the US.
Former Head of the Oncology Department of the Mount St John's Medical Centre (MSJMC), Dr Daoud Yakoub said obesity, diabetes, smoking, and alcohol use are risk factors associated with cancer especially in African Americans.
"The mortality rate in females from the Afro Caribbean and the African American community in breast cancer is higher. The incidents in white is higher than black, but the mortality in black higher is than white," Dr Yakoub said.
The doctor also pointed out that there is a biological type of breast cancer called the triple negative breast cancer which, along with genetics, exposes a patient's risk of getting the disease.
Triple negative cancer is really common in the Caribbean and the black community.
A diagnosis of triple negative breast cancer means that the three most common types of receptors known to fuel most breast cancer growth — estrogen, progesterone, and the HER-2/nue gene — are not present in the cancer tumours.
This means that the breast cancer cells have tested negative for hormone epidermal growth factor.
"The cancer cell by itself does not need estrogen to stimulate, feed, grow and multiple.it grows by itself which is the worst type," the oncologist said.
Executive Director of CARPHA, Dr James Hospedales said recently that the figures were distressing as many cancers can be treated through early detection.
According to Hospedales, "The large number of deaths from these types of cancers is very alarming, since they are mostly preventable through, education, vaccination against the human papilloma virus (HPV), screening, early detection and treatment."
He also noted that research has shown that making healthy lifestyle choices in food and exercise activities will also help in the battle against the amount of cancer cases in the region.