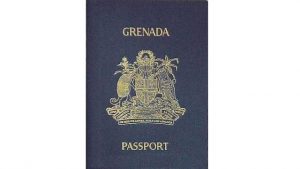 Grenada does not sell diplomatic passports.
That's the strong response of the Chairman of Citizenship by Investment Programme (CIP) in Grenada, Kaisha Ince at the height of damning reports that a Ukrainian businessman was repaid US$1 million after he failed to obtain a Grenada diplomatic passport.
"This information is false. We do not sell diplomatic passports, Grenada [doesn't] have a diplomatic passport selling programme. What we have is a Citizenship by Investment Programme and the passport provided under that programme is a regular passport," Ince, a legal and commercial advisor to Prime Minister Dr Keith Mitchell, stressed.
The allegation had been levelled by Kenneth Rijock, of Financial Crime Blog, who claimed that the Ukrainian businessman made his application through Henley and Partners and wire transferred the money to the company's account in a Singapore Bank.
The report claimed that when the Henley and Partners did not provide the passport, it was later was discovered that there was no pending application and that a government minister had arranged for a refund of the money.
A Grenadian government official said they were unable to confirm or deny that an application was made by the alleged Ukrainian since no name was mentioned in the Financial Crime Blog.
Grenada, like several other Organization of Eastern Caribbean States (OECS), provides citizenship to foreign nationals under its CIP, in return for making a substantial investment in the socio-economic development of the island.