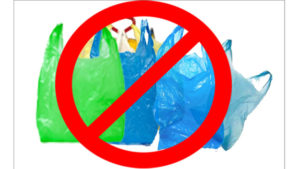 The Nevis government will in 2020 restrict the importation and use of single use plastics and Styrofoam.
Premier Mark Brantley made the announcement during the 2020 budget address on Tuesday.
"We are committed to banning single use plastics and Styrofoam in fiscal year 2020 and propose to work closely with the Federal Government to ensure that this ban comes into effect in the New Year. We must do all in our power to reduce the considerable environmental damage that these materials cause to our fragile island ecosystem, especially our waterways and oceans."
The Premier lauded the efforts of local hotels, restaurants and other business entities who are already taking a step in the right direction by using biodegradable products as a viable substitute for plastic and Styrofoam. He said the government will mandate the Supply Office to immediately identify suitable suppliers of these plastic replacement items and to have them in stock for sale here on the island of Nevis.
"We wish to implore our business entities to voluntarily join in this effort of substituting biodegradables for single use plastics and Styrofoam."
He also informed that the Nevis Island Administration intends to robustly enforce anti-littering and anti-dumping laws as part of its continued effort to keep the environment clean.
"We also intend to robustly enforce anti-littering and anti-dumping laws and continually seek, through the Nevis Solid Waste Management Authority, to educate our public on the need to keep our environment clean and dispose of waste only as prescribed by law. In the New Year we will appoint Litter Wardens for each Parish to help enforce the litter laws. We must all strive for a cleaner Nevis and we again ask for the public's partnership as we ensure that Nevis remains pristine and lives up to its marketing tagline 'Nevis Naturally'.