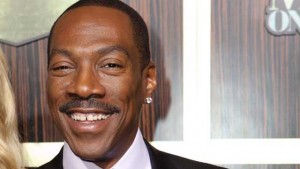 ACTOR Eddie Murphy is taking another crack at reggae with the song Oh Jah Jah which is scheduled to be released January 27 by VPAL Classic, the digital arm of VP Records.
Donovan Williams, VPAL's manager, told the Jamaica Observer that Murphy produced the song which is described as a "cultural track". He said the actor's "people reached out to us" to help market and promote the single, which is Murphy's second reggae number in 18 months.
In the summer of 2013, he teamed with rapper Snoop Dogg on the song Red Light.
In 1993, Murphy collaborated with Grammy-winning deejay Shabba Ranks for the single, I Was A King. A video for that song was filmed in Portland.
Murphy, 53, was one of the hottest names in entertainment during the 1980s. He was the star attraction on Saturday Night Live, before branching out into hit movies like 48 Hrs, Trading Places and Beverly Hills Cop.
That success continued in the 1990s, thanks to movies like Coming to America and Boomerang. Other Murphy hit films include Shrek and The Nutty Professor.
In the mid-1980s, Murphy scored two hit singles, Party All The Time and How Could It Be which were produced by Rick James.
He is working on a new album titled 9.