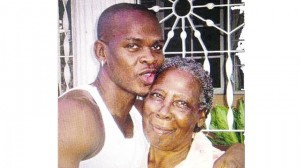 DANCEHALL singjay Mr Vegas is mourning the loss of his mother Lucille Ellis Maitland, who died on Monday night.
She was 82.
According to Vegas, whose given name is Clifford Smith, his mother was hospitalised in critical condition at the University Hospital of the West Indies in St Andrew on Monday after suffering a stroke early morning. She never recovered and sucumbed to the effects by late evening.
"I ask that you continue to pray for my family and I, as we mourn our beloved mother. I also thank you in advance for privacy during this very difficult time. RIP Mama Lucille…Love you forever!!," the artiste posted his Facebook Page last night.
Mr Vegas has been hit hard by this sudden tragedy. He has decided to properly focus on family and making the necessary arrangements for Mama Lucille within the coming weeks.
Ellis Maitland is survived by eight children.