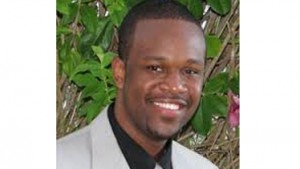 BASSETERRE, ST. KITTS – A call has been made for the Federal ministers with responsibility for aviation and the St. Christopher Air and Sea Ports Authority (SCASPA) to break their silence on the recently announced decision of LIAT – the Caribbean Airline – to stop flying between St. Kitts and Nevis and the United States Virgin Islands from St. Kitts' Robert L. Bradshaw International Airport.
"We have heard nothing from the Hon. Mark Brantley, the Minister of Aviation on what are his plans to accommodate our thousands of residents who live here in St. Kitts and Nevis and also our nationals who live in the United States Virgin Islands on what new arrangements can be made for those who traverse between both destinations," said Hon. Konris Maynard, the Parliamentary Representative for West Basseterre (St. Christopher 3).
Speaking on Wednesday's edition of "Issues" on Freedom 106.5 FM and Kyss 102.5 FM, Maynard said the country is yet to hear from Mr. Brantley and the Hon. Ian Patches Liburd who has responsibility for the airport on the impact of the LIAT cessation of flights between St. Kitts and Nevis and the U.S. Virgin Islands.
"How will the pullout affect our inflow of passengers into St. Kitts and Nevis? How will that affect staff both at SCASPA and LIAT?" asked Maynard, who further indicated that the decision of LIAT to curtail flights could be as a result of the continued slowing down of the St. Kitts and Nevis economy since the coming to office of the Timothy Harris-led Team Unity coalition.
"These are the signs of an unhealthy economy," said Maynard who noted that LIAT has also pulled out of the Vance W. Amory International Airport in Nevis.
"We need to hear from the ministers responsible to tell the public what is the game plan to deal with this fallout of LIAT suspending its service between St. Kitts and Nevis and the United States Virgin Islands," said Maynard.
LIAT operates a flight to St Croix's Henry E. Rohlsen Airport on Mondays and Wednesdays and to the Cyril E. King International in St Thomas on Tuesdays, Thursdays and Saturdays.
The airline said it would stop servicing St. Croix on March 1 and St. Thomas on June 14.