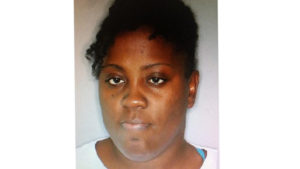 A mother and daughter from Upper Monkey Hill are now behind bars after being sentenced to prison terms for multiple counts of larceny and forgery at the high court Tuesday.
Serene Phillip was in June convicted of five counts of Larceny, five counts of Embezzlement, and one count of receiving property on a forged document. According to police the offences were committed between January 2009 and June 2014 while Phillip was an assistant accountant at Sol EC Ltd, St. Kitts.
Her mother Angelina Phillip was found guilty on three counts of receiving stolen money.
Serene was convicted of stealing in excess of EC$700,000 while Angelina was convicted for receiving in excess of EC$50,000.
On Tuesday Justice Trevor Warde QC sentenced Serene Phillip to four years, 11 months, and seven days in jail and her mother Angelina to 1 year, 2 months and 15 days.
The prosecution had recommended significant jail time, while Serene's attorney Chesley Hamilton and Angelina's attorney Vadeesha John had made a case for non-custodial sentences and recommended house arrest, probation and/or community service instead.