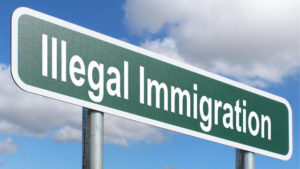 The Immigration Department has confirmed that more than a dozen Haitian immigrants are in police custody having been smuggled into St. Kitts by boat Sunday night.
In an interview with Freedom FM Chief of Immigration Merclyn Hughes revealed that police were called Sunday night when 15 Haitian immigrants turned up at a local hotel Sunday night seeking to book rooms. The 11 males and 2 females reportedly arrived at the Newtown Bay and only some of the immigrants had documentation.
According to the Immigration Chief the group is being held for safety and security purposes as their arrival was not an authorized entry.
"Immigration and police are in the process of sorting it out. We are just trying to assist them so we're in the process of conducting interviews but they are just being held for safe keeping. We know there's a crisis in Haiti but we cannot say whether or not they fled from there so at this time we are just trying to ascertain what is the situation."
It is not known if other Haitians may have landed Sunday but fled to other parts of Basseterre.
Freedom FM spoke with Osmond Petty, Permanent Secretary in the ministry of National security who said while St. Kitts and Nevis does not have any specific policy with respect to Haitians, there is a process of dealing with any illegal immigrant regardless of nationality.
"We deal with them just like any other illegal immigrant landing in St. Kitts and Nevis."
The economic and humanitarian crisis in Haiti has led to violent protests and according to some international agencies, the country is on the brink of collapse, and nationals are risking life and limb to migrate to just about anywhere else.
There is a growing population of Haitians in the federation, and a Haitian Association of St. Kitts and Nevis was founded late in 2016. Freedom FM attempted to reach the board of the association for comment on the detention of the illegal immigrants but was unsuccessful.