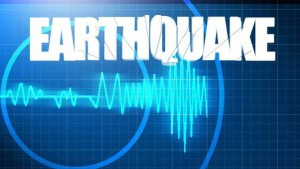 A magnitude 3.5 earthquake was recorded near St Kitts and Nevis early this morning in the Caribbean.
The UWI Seismic Research Center (UWI SRC) said it occurred around 1:56 am (local time) at a depth of 10 km.
According to the Automatic Earthquake Location from UWI SRC, the quake struck:
Basseterre, Saint Kitts and Nevis, 87 km, NNW
Saint John's, Antigua and Barbuda, 158 km, NW
Point-à-Pitre, Guadeloupe, 252 km, NW
Earlier in the morning an earthquake was also recorded near Barbados. The magnitude 3.7 tremor occurred around 1:29 am at a depth of 79 km.
According to the Automatic Earthquake Location from UWI SRC, this quake struck:
Bridgetown, Barbados, 94 km, ESE
Kingstown, Saint Vincent and the Grenadines, 272 km, E
Castries, Saint Lucia, 273 km, SE