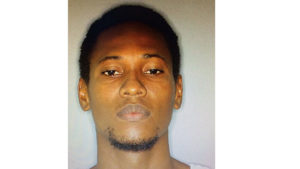 Life in prison. That was the sentence meted out to Souvin Adolfo Ritchen by resident high court judge Justice Trevor Ward QC on Thursday.
The 30 year-old McKnight resident was in November last year convicted of murder for the September 2015 shooting death of 17-year-old Rakeim 'Rackbo' Hanley. The teenager was riding a bike along Fort Thomas Road one evening when he was struck by a bullet. He ran in an attempt to escape the lone gunman but the assailant followed and pumped several shots into the teenager's body. Despite being rushed to the JN France hospital for emergency care Hanley succumbed to his wounds.
During Thursday's sentencing, the judge said the killing as a worse case scenario where the degree of of seriousness was exceptionally high.
His Honor described it as "cold and vicious", saying Ritchen's conduct was a proclamation of his untouchability in the community.
Justice Ward QC then sentenced Ritchen to a full life term in prison.