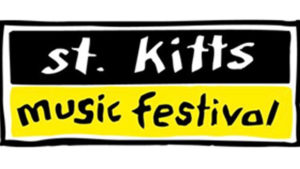 The opening night of the 2019 St. Kitts Music Festival received lukewarm reviews following Thursday night's Soca performances.
One of the most prevalent criticisms was that most of the artistes performed to backing tracks and not a live band.
That concern was raised at the Music Festival Committee's Friday morning press conference, and was fielded by Artiste Selection Sub-committee Chairman Jonel Powell. He said the format of using mostly tracks worked wonderfully for the overall production and it was well-received by the patrons.
"We are confident in the quality of artistes that we bring and we know our artistes have the ability to use either tracks or bands but at the end of the day we are confident with the product we bring to the people."
Powell said it was a conscious decision to use tracks based on the number of performers that would have required bands, which have have meant long changeover times between acts.
"It had to do with the format we chose to use last night. You will appreciate that we have a new mandate to finish the nightly concerts by a certain time and so we are very limited in what we can do and so unfortunately not every artiste can have a band. We have production time and various things that would affect the production and change overs and so in light of that, last night for example we knew we had thirteen artistes, we came up with a particular format which we think worked fantastically; the crowd responded very well to it and the change overs were seamless."
Thursday night saw performances by Nu Vybes band, Davido, Rucas HE, Farmer Nappy, AkaiiUsweet, Nadia Batson, Shal Marshal and the crowd favorite Skinny Fabulous.