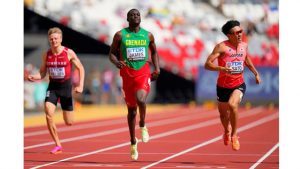 Grenadian Kirani James secured his semi-final place in the men's 400 metre at the World Athletics Championships in Budapest, Hungary.
James won heat four this morning in a time of 44.91 seconds, the 14th-fastest time overall. He will be back in action on Tuesday at midday.
James, who is Grenada's first and only Olympic medallist, won the competition in 2011 and was the silver medallist in 2022.