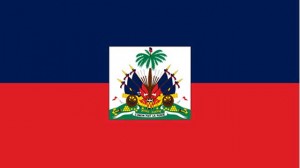 A10-member Kenyan delegation has held talks with the Haitian government as well as the High Council of Transition (HCT) as efforts continue for the East African country to lead a multi-national force to help the Haitian National Police (HNP) in their bid to restore peace and security in the French-speaking Caribbean Community (CARICOM) country.
The delegation also met with senior HNP officials and members of the diplomatic corps.
"We are here to assess the needs of the National Police of Haiti, better understand the situation and do our best to help the Haitian people," said Ambassador Georges Orina, Director General, Bilateral and Political Affairs, Ministry Foreign and Diaspora Affairs of Kenya and Head of the Kenyan Delegation.
Last year, Haiti's Prime Minister Dr Ariel Henry, sent an urgent appeal to the United Nations asking for "the immediate deployment of a specialized armed force, in sufficient quantity" to stop gang warfare in his country.
Following the discussions on Monday, Prime Minister Henry explained the Haitian request to support the PNH in order to establish security and allow the free movement of people and goods.
The Kenyan delegation has assured the government that it understands the Haitian demands and the urgent need to put an end to a situation which is paralyzing the functioning of the country and putting the future of its citizens in danger.
The Kenyan delegation is due to leave on Wednesday and plans to meet with the PNH for further discussions and an end of mission debriefing with Prime Minister Henry.
Kenya's Foreign Minister, Alfred Mutua, has said that his country's commitment is to deploy a contingent of 1,000 police officers to help train and assist Haitian police to restore normalcy in the country and protect strategic installations.
Two CARICOM countries – the Bahamas and Jamaica- have already said they are willing to provide personnel and the United States has also indicated a willingness to put forward a Security Council resolution to back a deployment.
Last week, the United Nations Secretary-General, Antonio Guterres, urged the Security Council to ensure that a multinational police deployment force is sent to Haiti to restore peace and security in the country